Yay and hurray, there was speedy Snail mail in my letterbox this week – advance copies of my March release, What Snail Knows. (You can pre-order your copy here.) And, with the perfect prop, there were just a few photos snapped to mark the occasion. 🙂 (Snail has been waiting and waiting for her day of fame and she was keen to make the most of it! No other snails have had a look in.)
Excuse my damp and rumpled dress. It started drizzling at the letterbox, and I had to walk 1km clutching my parcel – so very grateful it was sent Express, because not only did it arrive super-fast, (Yay for speedy snails!) but it also had plastic packaging to protect it!😅
Here are some fave Snail pics, to mark the occasion. You can be pretty sure more will make an appearance, somewhere.
No new poetry today – but What Snail Knows is a verse novel! A companion story to Too Many Friends – this from the perspective of Lucy. The quiet one, who's always alone… (So beautifully illustrated by Mandy Foot.)
Lucy and Dad move a lot, so it's hard to make friends.
Lucy's glad she has Snail, the perfect pet for a lonely girl. If only she had her own shell to hide in every time she started at a new school.
But this place is different. She likes her teacher, Miss Darling. She likes her classmates, especially Tahnee. She even likes Mei-hui's van park, where she lives with Dad and Snail. This place feels like home. Can she convince her dad to stay?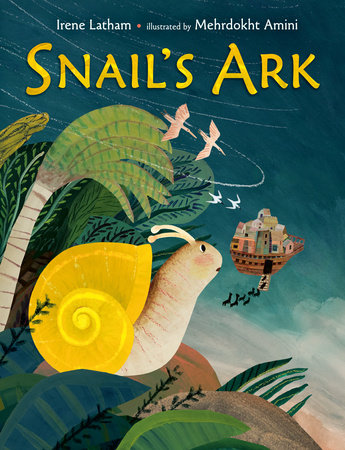 If you are missing snail poems, you'll find a selection of mine here. 
Or perhaps you'd enjoy this prompt, here to write your own snail (or other pet) poem. Perfect for kids, with their delayed start for school!
Talking of snails… the lovely Irene Latham has her own snail story releasing shortly; Snail's Ark. (Yes! You definitely need that yellow dress, Irene!) Today Irene is hosting the Poetry Friday Round-up at Live Your Poem. How perfect is that?